In a world where financial stability plays a crucial role in our wellbeing and future aspirations, the concept of financial freedom stands out as a beacon of empowerment.
Financial freedom is the ability to make life choices without being constrained by money considerations. It goes beyond just having a comfortable income; it embodies the power to live life on your own terms, pursuing dreams, and finding peace of mind through a secure financial foundation.
We wanted to understand how the post-pandemic, high-inflation environment had impacted the nation's thinking around financial freedom. To that end, we commissioned research to explore the aspirations of Australians across generations, genders, and demographics, with more than 2,500 people surveyed. The research was supplemented with questions focused on people's current sentiment around finances.
Released in May 2023, the Financial Freedom Report 1 uncovered the aspirations of modern Australia.
As the most common aspiration held by Australians was financial independence, with 55% of people surveyed sharing that goal, we have developed this guide to give you a broader understanding of what financial freedom is and how to best go about achieving it.
Contents:
Part one - Defining financial freedom
Financial freedom is a state where your passive income (from investments, savings, or other sources) covers your essential expenses, allowing you to sustain your desired lifestyle without being reliant on a traditional 9-to-5 job.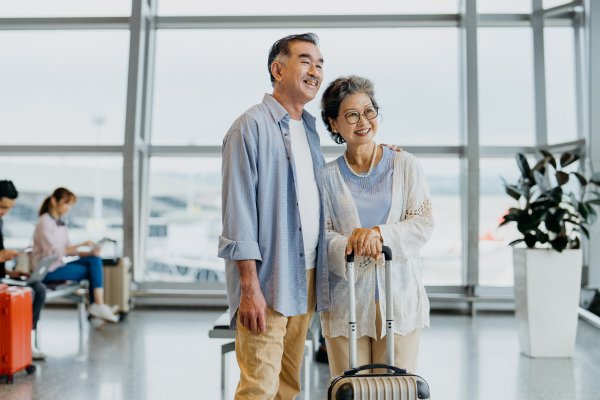 It's about breaking free from the shackles of living paycheck to paycheck and transcending the cycle of debt. This state enables you to allocate more time and energy towards your passions, personal growth, and meaningful experiences.
Why financial freedom is important?
Reduced stress and anxiety - One of the most apparent benefits of financial freedom is a significant reduction in stress and anxiety. The constant worry about bills, debt payments, and making ends meet can take a toll on mental health. Achieving financial freedom provides a sense of security, allowing you to focus on more fulfilling aspects of life.
Pursuit of passions - Financial freedom provides the opportunity to pursue passions and interests that might have been put on hold due to financial constraints. Whether it's starting a new business, traveling the world, or engaging in creative endeavours, it enables you to explore avenues that bring genuine joy and satisfaction.
Enhanced decision making - Without the burden of financial constraints, you can make decisions based on what aligns with your values and long-term goals, rather than making choices driven solely by monetary considerations. This leads to more meaningful and fulfilling life choices.
Flexibility and work-life balance - Financial freedom offers the luxury of designing your schedule and work-life balance. It might involve pursuing part-time work, taking sabbaticals, or even early retirement, allowing you to spend more quality time with loved ones and engage in activities that bring you joy and fulfillment.
Generational wealth and legacy - Achieving financial freedom isn't just about benefitting yourself; it lays the groundwork for creating generational wealth. By wisely managing resources and making informed investment choices, you can leave a lasting legacy for your children and grandchildren, ensuring their financial security and creating more opportunities for them.
Emergency preparedness - Financial freedom acts as a cushion during unforeseen emergencies or economic downturns. Having a robust financial foundation allows you to weather financial storms with greater ease and confidence.
Our research found that three in four Australians want to do more with their finances, so the will is there. It's just a matter of knowing how to do so, which we'd like to share with you.
"When you attain financial freedom, you no longer work for money; instead, your money works for you, opening doors to opportunities you never thought possible. Embracing financial freedom is a declaration of self-worth; it signifies your commitment to creating a life that reflects your passions, aspirations, and limitless potential." - an Insignia Financial Adviser.
The journey to financial freedom
Attaining financial freedom requires careful planning, disciplined saving, and strategic investing.
It involves setting clear financial goals, creating a budget, reducing unnecessary expenses, and consistently saving a portion of income. Diversifying investments, exploring passive income streams, and staying informed about financial matters are other essential steps in this journey.
Part two - Understanding your finances
Managing your finances is an essential life skill that empowers you to make informed decisions about your money, plan for your future, and achieve your financial goals.
Whether you're just starting on your journey to financial literacy or looking to fine-tune your money management skills, understanding key concepts such as calculating your net worth, tracking your spending, and creating a budget can significantly enhance your financial wellbeing.
Calculate your net worth
Your net worth is a fundamental measure of your financial health. It represents the difference between your total assets and your total liabilities. Assets include everything you own, such as cash, investments, real estate, and valuable possessions, while liabilities encompass your debts and financial obligations, such as loans and credit card balances.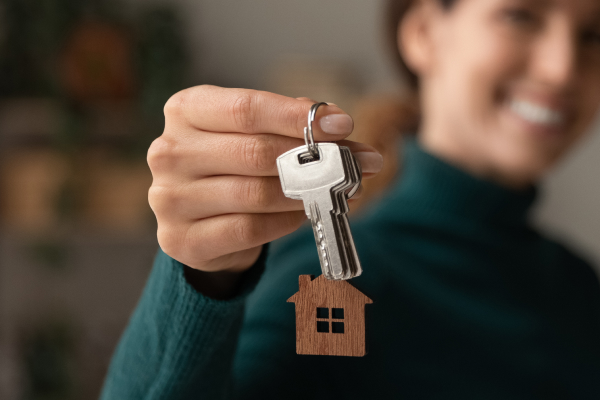 Calculating your net worth allows you to gauge your financial progress over time and identify areas for improvement. To calculate your net worth, follow these steps:
List your assets - Make a comprehensive list of all your assets and their corresponding values. This should include your savings accounts, investments, properties, vehicles, and valuable items.
Determine your liabilities - List all your liabilities, including credit card debts, student loans, mortgages, and any other outstanding loans.
Subtract liabilities from assets - Subtract your total liabilities from your total assets to calculate your net worth. A positive net worth indicates that your assets outweigh your liabilities, while a negative net worth signals that you owe more than you own.
Regularly tracking your net worth provides a clear snapshot of your financial progress and can serve as motivation to make positive financial decisions.
"Your net worth is the sum total of your financial decisions, a reflection of your past and a blueprint for your financial future. Net worth isn't just a number; it's a story of your financial journey, from assets earned to debts conquered. In the balance sheet of life, your net worth is the ultimate indicator of your financial health."- an Insignia Financial Adviser.
Track your spending
Understanding where your money goes is a critical step toward achieving financial stability.
Tracking your spending allows you to identify patterns, cut unnecessary expenses, and allocate resources more efficiently. Here's how to effectively track your spending:
Record all expenses - Keep a record of every expenditure, no matter how small. This can be done using a pen and paper, a dedicated spreadsheet, or a financial tracking app.
Categorise your expenses - Group your expenses into categories such as housing, transportation, groceries, entertainment, and savings. This helps you visualise more clearly where your money is being spent.
Analyse and adjust - Review your spending patterns regularly. Are there areas where you can cut back? Are you overspending in certain categories? Use this analysis to make informed adjustments to your spending habits.
Tracking your spending empowers you to make conscious choices about your money and ensures that you're aligning your expenditures with your financial goals.
Create a budget
A budget is a powerful tool that provides a roadmap for managing your finances, controlling your spending, and achieving your financial aspirations.
It helps you allocate your income wisely, avoid overspending, and build a solid foundation for your financial future. Follow these steps to create an effective budget:
Calculate your income - Determine your total monthly income from all sources, including your salary, freelance work, rental income, and investments.
List fixed expenses - Identify your essential fixed expenses, such as rent or mortgage payments, utility bills, insurance premiums, and loan payments. These are costs that remain relatively constant each month.
Allocate funds to savings and goals - Dedicate a portion of your income to savings, investments, and specific financial goals, such as an emergency fund, retirement, or a holiday.
Set spending limits – Place a cap on discretionary spending categories like dining out, entertainment, and shopping. This ensures that you're prioritising your needs whilst still allowing you to enjoy life as you save.
Monitor and amend - Regularly review your budget to track your progress and make adjustments as needed. Life circumstances and financial goals may change, so your budget should be flexible.
Creating a budget provides you with a clear financial roadmap, enabling you to make choices that support your long-term financial wellbeing. Start small, be consistent, and remember that financial literacy is a lifelong journey that empowers you to take control of your financial future.
To learn more about budgeting strategies, see our article on the 50/30/20 budgeting rule which is a simple way to manage money by designating a portion of your earnings to three categories.
Part three - Debt management
One of the most significant aspects of financial wellbeing is effective debt management.
Debt, when managed wisely, can serve as a stepping stone towards achieving your goals. However, it can also turn into a burden if not handled carefully.
There are nuances of debt management, such as being able to distinguish between good and bad debt, having strategies for paying off debt, and consolidating debt.
Good debt versus bad debt
Understanding the distinction between good and bad debt is essential for making informed financial decisions. While debt is generally seen as something to be avoided, there are instances where it can be beneficial.

Good debt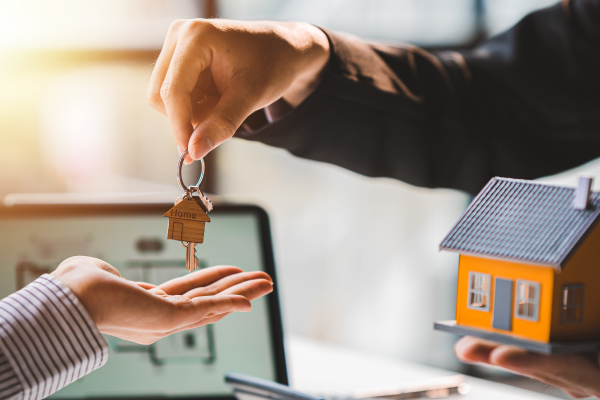 Good debt is an investment in your future. It typically involves borrowing money for assets that have the potential to increase in value or generate income over time.
Examples of good debt include:
Education loans - Investing in your education can lead to better job opportunities and higher earning potential, making student loans a form of good debt.
Mortgages - Buying a home is often considered good debt as it can appreciate in value over time and provide stability and security.
Business loans - Borrowing to start or expand a business can generate income and contribute to long-term financial growth.
Bad debt
Bad debt is money borrowed for items that do not appreciate in value and can lead to financial stress. Examples of bad debt include:
Credit card debt - High-interest credit card debt for discretionary spending can quickly accumulate and become a financial burden.
Consumer loans - Loans for non-essential items like luxury goods or holidays fall into the category of bad debt as they do not contribute to your financial wellbeing.
Payday loans - These loans come with exorbitant interest rates and are typically used by individuals who are in immediate need of cash, often trapping them in a cycle of debt.
Strategies for paying off debt
Paying off debt requires a combination of discipline, planning, and commitment. Here are some effective strategies to help you become debt-free:
Snowball method - Start by paying off your smallest debt while making minimum payments on other debts. Once the smallest debt is cleared, apply the amount you were paying to the next smallest debt. This approach provides a psychological boost as you see progress quickly.
Avalanche method - Focus on paying off debts with the highest interest rates first. This approach minimises the overall interest you'll pay over time and accelerates the debt payoff process.
Budgeting - Create a realistic budget that allocates a portion of your income towards debt repayment. Cut unnecessary expenses and redirect those funds toward your debts.
Increase income - Explore ways to boost your income, such as taking on a part-time job or freelancing. The extra income can significantly expedite your debt clearance.
Consolidating debt
Debt consolidation is a strategy that involves combining multiple debts into a single, more manageable loan. It can simplify your financial life and potentially lower your interest rates.
There are a few options for debt consolidation:
Balance transfer - Transfer high-interest credit card balances to a card with a lower interest rate or a 0% introductory APR. Be cautious of transfer fees and ensure you can pay off the balance before the promotional period ends.
Debt consolidation loan - Take out a personal loan with a lower interest rate to pay off high-interest debts. This approach streamlines multiple payments into one and can reduce the total interest paid.
Home equity loan or HELOC (Home Equity Line Of Credit) - If you own a home, you can borrow against its equity to pay off high-interest debts. This option typically offers lower interest rates but you must be cautious, as your home is used as collateral.
"Good debt builds assets and increases your net worth, whereas bad debt drains your resources and limits your financial progress. Debt becomes good or bad based on the returns it generates – good debt creates opportunities, while bad debt creates liabilities.
Successful debt management involves understanding interest rates, repayment terms, and aligning your financial goals with your borrowing decisions. An essential aspect of debt management is distinguishing between proactive borrowing for wealth-building and reactive borrowing that stems from impulse spending."- an Insignia Financial Adviser.
Debt management is a critical aspect of achieving financial stability and realising your long-term goals. Distinguishing between good and bad debt, employing effective debt repayment strategies, and considering debt consolidation options are integral to mastering your financial journey.
Part four - Saving and investing
Building an emergency fund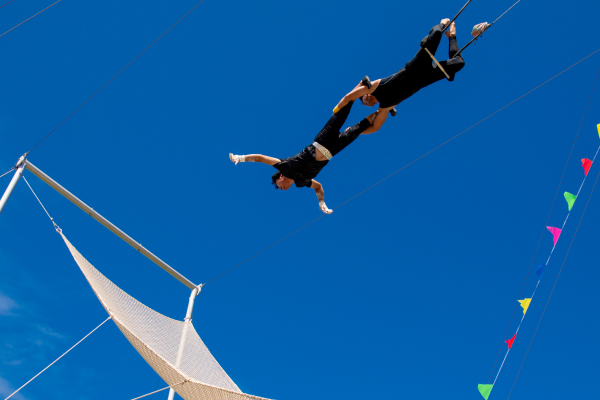 Life is unpredictable, and unforeseen circumstances can wreak havoc on your financial stability. This is where an emergency fund comes to the rescue.
An emergency fund is a pool of money set aside to cover unexpected expenses, such as medical emergencies, car repairs, job loss, or any other crisis that may arise.
Having an emergency fund provides numerous benefits:
Financial security - An emergency fund acts as a safety net, ensuring that you're not forced to rely on high-interest loans, credit cards, or deplete your long-term investments to cover urgent expenses.
Reduced stress - Knowing that you have a cushion to fall back on in times of crisis can alleviate stress and allow you to focus on resolving the situation at hand.
Opportunity seizing - An emergency fund can also empower you to take advantage of opportunities that may arise, such as investing in a promising venture during a market downturn.
To build an effective emergency fund:
Set a goal - Aim to save three to six months' worth of living expenses. This should cover essential costs like housing, utilities, groceries, and debt payments.
Consistent contributions - Allocate a portion of your income each month towards your emergency fund. Consider automating this process to ensure regular contributions.
Liquid assets - Keep your emergency fund in easily accessible liquid assets such as a high-yield savings account or a money market account.
Investing for retirement (super): Securing your golden years
Retirement is a time for relaxation and enjoyment, but it requires careful planning and preparation.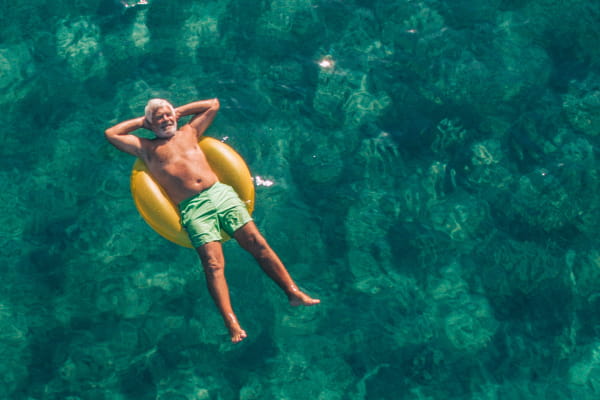 One of the most effective ways to ensure a comfortable retirement is by investing in retirement funds, more commonly referred to as superannuation or super.
The power of compounding
Superannuation harnesses the power of compounding. Compounding allows your investments to grow not only on your initial contributions but also on the returns generated over time. The earlier you start contributing to your super, the more time your money has to compound and multiply.
Learn more about helping your money grow through compound interest.