A network of advice, for individual needs.
Our self-employed advisers
MLC provides an extensive network of licensed and qualified financial advisers across Australia who own and operate their own advice practices.
These advisers are part of one of MLC's licensee advice groups: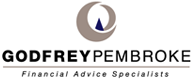 Offering flexible and tailored financial advice solutions, our highly experienced licensees make it easy for all Australians and businesses to secure their financial future.